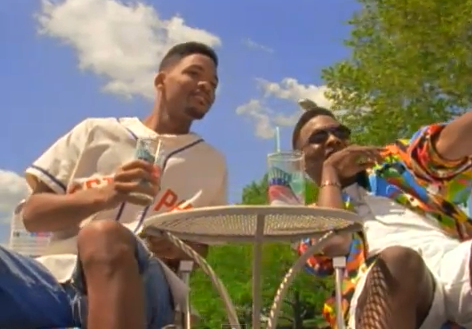 These are a list of great old school hip hop songs that should not be left off your fourth of July playlist. These jams are on the fun side of hip hop. Before guns are alleged to be drawn on records. Good for the bbq or family gathering. There are others of course here are ten old school jams we recommend.
10. Gettin Funky – Kid N Play
Surprisingly we put this number one because not a party goes by that some one doesn't attempt the Kid N Play kick step dance.
9. Humpty Dance – Digital Underground
No comment here really except to say its the humpty dance.
8. The Show – Doug E. Fresh Slick Rick
A true hip hop classic. Great duo great rhyme chemistry. Two legends doing there thing.
7. Pot Holes In My Lawn – De La Soul
Great song from an underrated group. This song is reminiscent of the one time diversity in hip hop music.
6. Bust A Move – Young MC
Great bbq family reunion song. Great hip hop dance song. You know it: This here's a tale for all the fellas/Try to do what those ladies tell us/
Get shot down cause you're over zealous/Play hard to get and females get jealous
5. Just A Friend – Biz Markie
Everyone knows the chorus and can sing along.
4. You Can't Touch This – Hammer
Who can ever forget the pants or the electric typewriter dance.
3. Fantastic Voyage – Coolio
All we have to say is: Come along and ride on a fantastic voyage slide slide slippity-slide
2. Rapper's Delight – Sugar Hill Gang
The definition of a hip hop oldie. Another jam perfect for the family bbq.
1. Summertime – DJ Jazzy Jeff and The Fresh Prince
Will Smith and Jazzy Jeff's classic is an absolute must.